You are here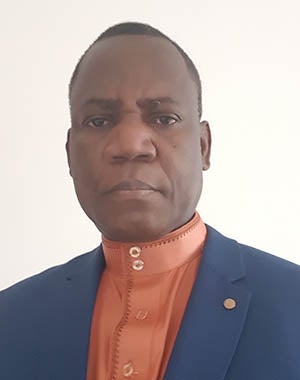 Ibrahim Sambuli
Ibrahim arrived in Sierra Leone on 28 November 2021 as Representative ad interim (a.i.)
He brings with him to the UNFPA Sierra Leone Country Office close to thirty-eight (38) years of experience, leading and managing development programmes, specifically on issues of Population and Development.
For twenty-six (26) years with UNFPA, Ibrahim started as a Programme Officer before rising to the position of UNFPA Assistant Representative in his home country Kenya. He later joined the UNFPA Liberia Office as International Programme Coordinator in 2007 where he served till 2009 when he was appointed UNFPA Deputy Representative in Ethiopia. He also served as Deputy Representative (on secondment to UNWOMEN) in Liberia (2012/2013) before moving back to UNFPA as Deputy Representative in South Sudan. In 2016, Ibrahim was appointed UNFPA Resident Representative in Eritrea till 2019 when he moved to the UNFPA Papua New Guinea Country Office in the same capacity.
Prior to joining UNFPA, he served as: Reports and Donor Liaison Officer for UNICEF Kenya Office, Emergency Programme (1994); Lecturer in Demography, Economics & Research Methods at the Egerton University, Kenya (1990 – 1993); and Head of Population and Health Planning Unit at the Ministry of Planning and National Development, Kenya (1983 – 1990).
Ibrahim is a graduate of the University of Nairobi, where he graduated with a Bachelor of Arts degree in Economics and Geography. He also holds a Master of Arts degree in Population Studies from the Regional Institute for Population Studies (RIPS) at the University of Ghana Legon, Accra, Ghana.