You are here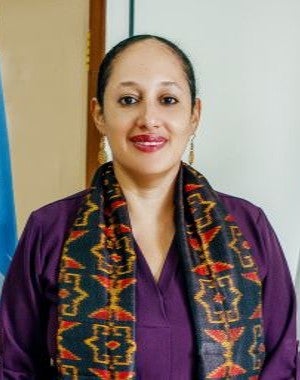 Nadia Rasheed
Nadia Rasheed arrived in Sierra Leone on 16 May 2022 as Representative.
Ms. Rasheed brings with her to the UNFPA Sierra Leone Country Office wealth of management experience, including on health, gender and development issues. She represented UNDP in partnerships with other UN organizations, managed interagency programmes and provided advisory support to UNDP Country Offices and national partners.
Before joining UNFPA, she was the UNDP Deputy Resident Representative in India. Prior to her last appointment in India, Nadia Rasheed was the Team Leader for the UNDP Regional Health and Development Team for Asia and the Pacific from 2014 to 2018. She also served as UNDP Deputy Country Director ad-interim in Sri Lanka in 2018.
From 2009 to 2014, she was the global Practice Manager for the HIV, Health and Development Practice at UNDP Headquarters in New York. She was also, from 2005 to 2009, global Policy Specialist on HIV in the Bureau for Development Policy at UNDP.
Nadia previously worked with the UNDP Human Development Report Office, and with UNDP and other organizations on capacity development and gender equality issues.
Ms. Rasheed holds an undergraduate degree in Economics from the London School of Economics, and a master's degree in International Affairs from Columbia University.