On this World Health Day, we mark the first International Year of the Nurse and the Midwife. Midwives are central to everything we do at UNFPA, the United Nations sexual and reproductive health agency. Their life-saving skills go far beyond delivering babies; midwives educate, empower and enable women to lead healthy lives and to exercise their right to sexual and reproductive health.
United Nations Population Fund commends the decision of the Ministry of Basic and Senior Secondary Education to lift the ban on pregnant girls attending school.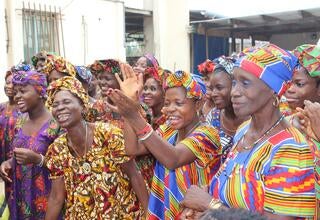 This International Women's Day, we celebrate the icons who blazed the trail towards gender equality. We now look to today's generation of activists, women who are shaping a vision of a better tomorrow for people of all genders.