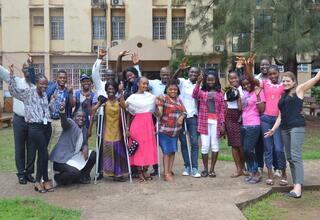 Every year, a large number of adolescent girls in Sierra Leone are forced into early marriages and drop out of school to become housewives and young mothers at an early age. Due to a lack of knowledge of reproductive health and contraceptives, many adolescent girls become pregnant and have no other choice than to live with or marry the father of their child.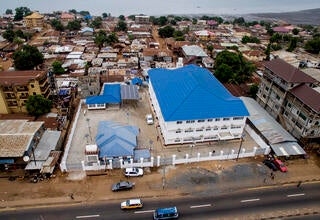 The newly constructed Rokupa Hospital was opened today by His Excellency the Vice President Dr. Juldeh Jalloh. Rokupa Hospital is a comprehensive emergency obstetric and newborn care facility constructed by UNFPA with funding from UK aid and supported by the Ministry of Health and Sanitation.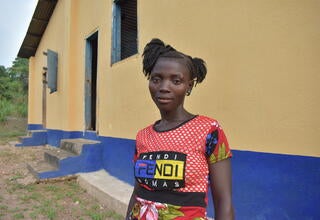 Kulako, aged 19 and the mother of a five year-old, is enrolled at the community learning centre in Bambukoro village along with sixty other girls. The Bambukoro community learning centre is one of forty centres across 13 districts serving adolescent girls aged 13-19, through the UNFPA supported Girls Access to Education and Services project (GATES) funded by Irish Aid.
Events
Accelerating the promise This year marks the 25th anniversary of the ground breaking International Conference on...
Vacancies
  UNFPA is the lead UN agency for delivering a world where every pregnancy is wanted, every childbirth is safe and...