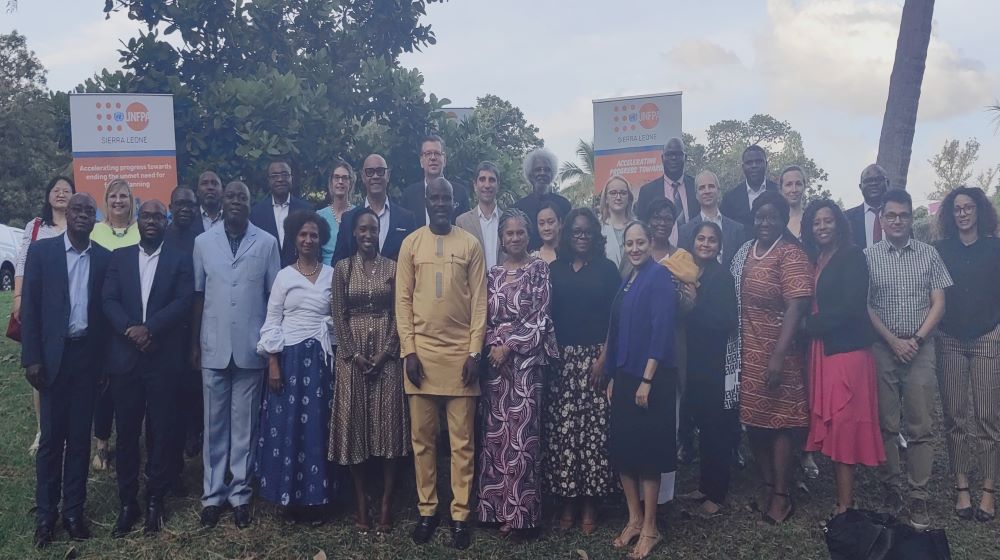 Freetown, Sierra Leone, 30 November 2022 – The United Nations Population Fund (UNFPA) Sierra Leone from 28-30 November hosted a high-level delegation from its Regional Office in Dakar and Headquarters in New York led by the Regional Director for West and Central Africa Ms. Argentina Matavel Piccin, the Director of the Technical Division Dr. Julitta Onabanjo and the Director of the Policy and Strategy Division Mr. Art...
Statement by UNFPA Executive Director Dr. Natalia Kanem on World AIDS Day 2022 Equal access to sexual and reproductive health and rights is crucial for all 8 billion people in our world today. The urgent call to dismantle discriminatory barriers to rights and choices is nowhere more important than in the response to HIV, which is under unprecedented pressure amid multiple global crises.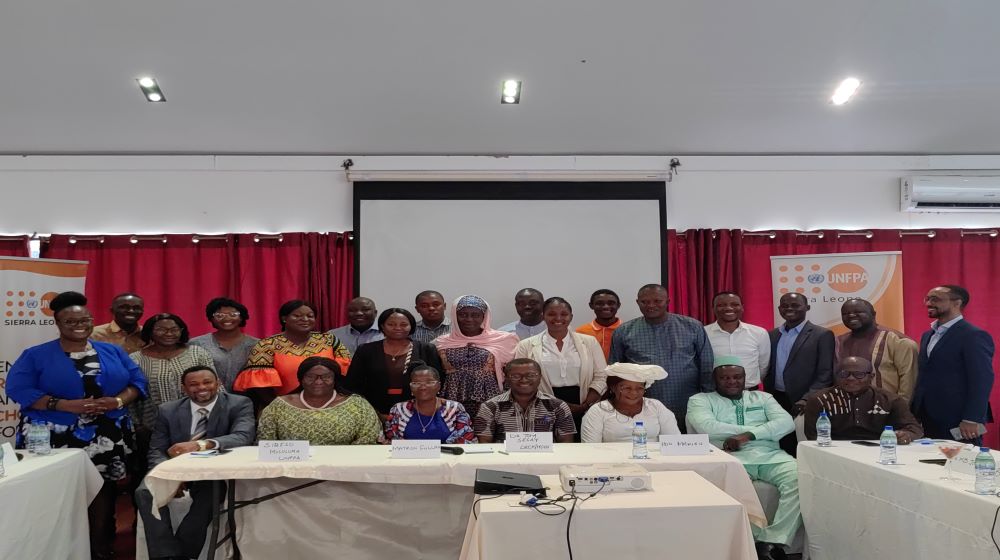 FREETOWN, 24 November 2021- With support from UNFPA, the Ministry of Health and Sanitation held a stakeholders consultative meeting at The Place Resort, Tokeh, from 21 to 23 November 2022, to draft Sierra Leone's 2030 family planning commitments in line with national priorities and UNFPA's transformative agenda of accelerating progress towards ending unmet need for family planning.