UNFPA: Delivering a world where every pregnancy is wanted,
every childbirth is safe and every young person's potential fulfilled.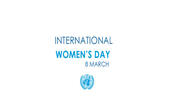 8 March 2017
UN Secretary General's Message on International Women's Day
New York, 8 March 2017   Women's rights are human rights. But in these troubled times, as our world becomes more unpredictable and chaotic, the rights of women and girls are being reduced, restricted and reversed. Empowering women and girls is the only way to protect their rights and make sure they can realize their full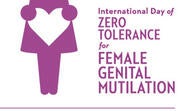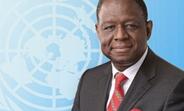 19 August 2016
Statement by UNFPA Executive Director on World Humanitarian Day - August 19
Nearly 60 million people are forcibly displaced by conflict, war and persecution, the largest number since the United Nations was created 70 years ago in the ashes of the Second World War. And due to climate change, the frequency and severity of natural disasters is increasing, with more than 400 disasters last year alone.