UNFPA: Delivering a world where every pregnancy is wanted,
every childbirth is safe and every young person's potential fulfilled.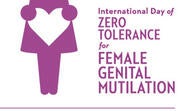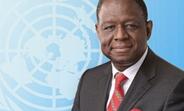 19 August 2016
Statement by UNFPA Executive Director on World Humanitarian Day - August 19
Nearly 60 million people are forcibly displaced by conflict, war and persecution, the largest number since the United Nations was created 70 years ago in the ashes of the Second World War. And due to climate change, the frequency and severity of natural disasters is increasing, with more than 400 disasters last year alone.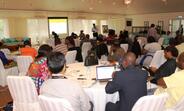 19 July 2016
UNFPA Country Office holds Annual Retreat
The 2016 Annual Retreat of the UNFPA Sierra Leone Country Office is in progress at The Place, Tokeh Beach on the outskirt of Freetown, with all Country Office staff in attendance.   The four-day event was formally declared open on 18 June by the Representative, Dr Kim Dickson.   In her opening remarks, Dr Dickson welcomed all