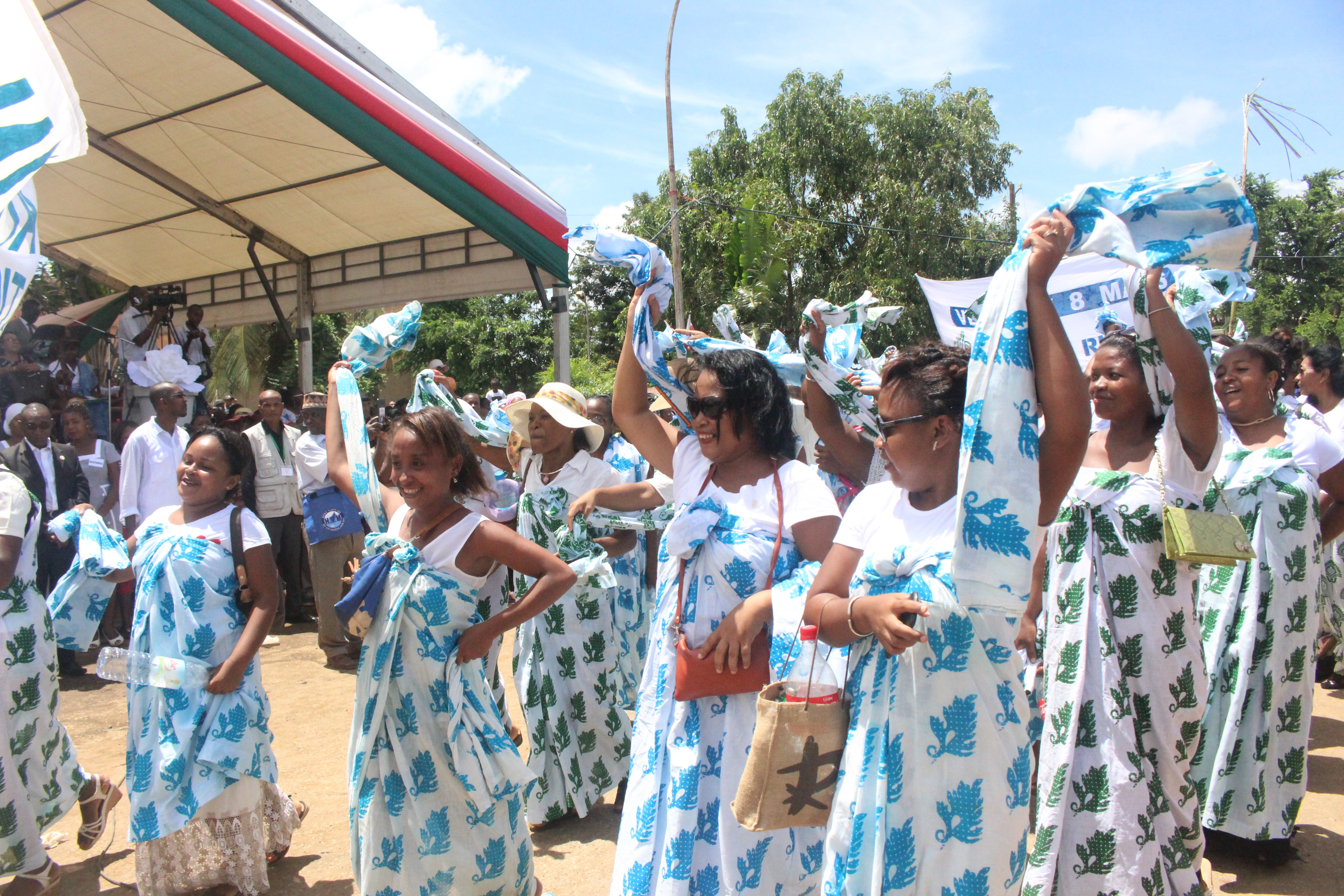 Everyone has the right to enjoy reproductive health; it is the foundation for having healthy children, relationships and families. Reproductive health encompasses key areas of the UNFPA vision – that every child is wanted, every birth is safe, every young person's potential is fulfilled, and that every girl and woman is treated with dignity and respect. 
The critical importance of reproductive health to development has been acknowledged at the highest level. At the 2005 World Summit, world leaders added universal access to reproductive health as a target in the Millennium Development Goals framework. UNFPA is fully committed to mobilising support and scaling up efforts to make reproductive health for all a reality by 2015.
The Government of Sierra Leone has identified reproductive and maternal health as a priority area:  reproductive health is prioritised in the 2013-2018 PRSP the 'Agenda for Prosperity' and in 2010 the 'Free Health Care Initiative' was launched for pregnant women, lactating mothers and children under five. 
UNFPA has been working in partnership with Government to strengthen the capacity of the health care system of Sierra Leone and increase access to vital services and information. We support national efforts on medical personnel training and capacity building; particularly in the field of midwifery. We provide essential equipment, ensure safe birth and maternity services and improve the quality of basic and emergency obstetric care services.  Support is also given in developing, upgrading and introducing clinical protocols and guidelines in the area of reproductive health that conform to modern standards and practices. 
Important UNFPA initiatives include the Maternal Health Thematic Fund, the Campaign to End Fistula and numerous partnerships. Access to reproductive health care also demands what UNFPA calls reproductive health commodity security, the ability for all individuals to obtain and use quality reproductive health supplies of their choice whenever they need them. This is the aim of the UNFPA-led Global Programme on Reproductive Health Commodity Security.
Some 222 million women worldwide who would like to avoid or delay pregnancy lack access to effective contraception. Fulfilling this unmet need for modern family planning in the developing world would reduce unintended pregnancies from 75 million to 22 million. UNFPA advocates for the right of all people to voluntarily decide the number and timing of their children. It supports programmes that improve access to and affordability of family planning services, offer a broad selection of choices, reflect high standards of care, are sensitive to cultural conditions, provide sufficient information about their use and address other reproductive health needs of women.