You are here
Country Representative (Officer in Charge)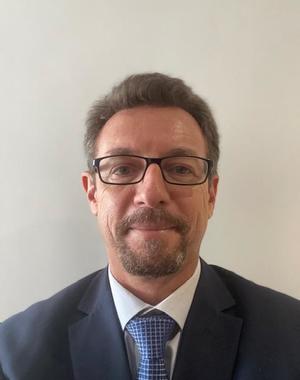 Jocelyn Fenard
A French national, Jocelyn Fenard, the current Officer-In-Charge has more than 20 years of programme management experience in development and multilateral affairs with UN agencies. This also includes leading the development of strategic partnership engagement and resource mobilization, and in managing capacity development programmes with a geographic focus on Africa.
He is also the Regional Advisor for strategic partnerships and resource mobilization in the UNFPA West and Central Africa Regional Office based in Dakar, Senegal.
As Regional Adviser, his work is centred on two dimensions. One is providing advice to the Regional Director on engagement with institutions of potential interest for UNFPA and on developing relationship with UNFPA financial partners. The other is supporting the twenty-three UNFPA country offices in their outreach efforts towards donors and partners.
Prior to joining the UNFPA in 2013, Jocelyn Fenard worked with the UN Institute for Training and Research (UNITAR) in different capacities. He worked as Initiator and Director of the Antwerp International Training Centre on Corporate Social Responsibility established in close collaboration with private sector networks and organizations; as Chief of partnerships and resource mobilization for the Institute; and as coordinator of programmes dealing with environmental issues as well as on human development programmes in complex contexts. 
With a strong background in physics of the environment, Jocelyn Fenard started his professional career with the European Space Agency in Frascati (Roma), Italy, in the Earth Observation and Promotion division.